Floor Gaps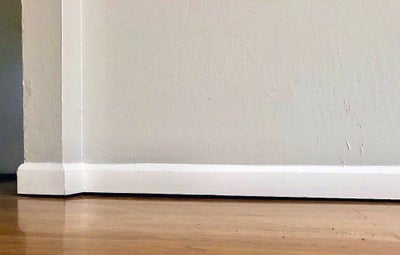 Have you noticed gaps between your floors and walls? Such gaps are critical indicators of foundation issues that require immediate attention. If left untreated, these minor defects can evolve into major structural problems.
With more than 30 years of expertise in foundation repair, Foundation Recovery Systems specializes in identifying and solving problems like floor gaps. Allow us to help you maintain your home's structural health.
What Are Floor Gaps?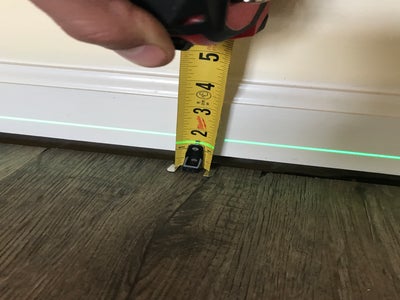 Floor gaps, or the visible spaces that emerge between your floors and walls, form when the floor begins to separate from the wall or baseboard. These gaps may start small but often expand over time due to underlying foundation deterioration.
Overlooking these gaps can be hazardous; they indicate a weakening in your home's structural stability. Additional warning signs often seen with floor gaps include:
At Foundation Recovery Systems, we utilize state-of-the-art techniques to effectively close your floor gaps for good.
What Causes Floor and Wall Gaps?
Various elements can lead to the separation or gaps between your home's floors and walls:
Foundation Movement
Most commonly, gaps between floors and walls occur due to an unlevel foundation. Soil irregularities beneath your home can cause parts of your foundation to sink or settle at different rates, leading to visible gaps.
Deteriorating Floor Joists
Should your home have a crawl space, and if the floor joists show signs of damage (like over spanned joists or moisture-induced rot), your floors could sag, making existing gaps more prominent.
Soil Instability
Certain soil types, such as clay, can swell or shrink due to changes in moisture content. These fluctuations in soil volume can either raise your foundation or create voids, both of which contribute to floor and wall gaps.
Can You Fix Floor Gaps?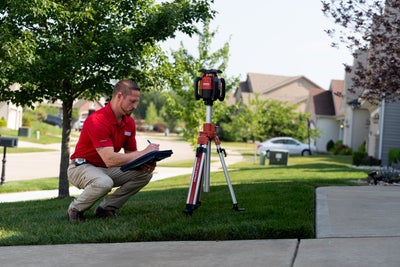 Absolutely, the gaps between your floors and walls can be fixed!
But it's important to understand that to truly solve the problem for the long haul, you must address what's causing these gaps in the first place.
Think of it like this: if your car is making a strange noise, covering up the sound with loud music won't fix the mechanical issue, right? Similarly, quick, temporary solutions might make the gaps less noticeable but won't solve the root issue.
How to Fix Floor Gaps
Foundation Recovery Systems' team of experts will carry out a thorough inspection to identify the cause of your floor gaps. Based on the findings, a customized repair plan will be developed using cutting-edge solutions such as:
Foundation Piers: We use different types of piers to stabilize foundation movement and potentially lift a sinking foundation, thereby closing the gap. Your inspector will determine if push, helical, or slab piers are best for your home.
Crawl Space Jacks: Adjustable support posts are installed to support sagging, damaged floor joists, providing a long-term solution.
FRS's experience ensures that your floor gaps will become a thing of the past. Over our more than three decades in business, we have seen and repaired it all. There is no job too big or too small. Schedule a free inspection today.
Why Address Floor and Wall Gaps Now?
While it may be tempting, ignoring floor gaps is not a good idea for several reasons:
Prevent Progression: Unaddressed gaps can worsen, leading to more critical foundation issues.
Financial Prudence: Minor problems can develop into severe and lead to secondary repairs down the road.
Prevent Further Damage: Gaps can become entry points for moisture and pests, causing additional complications like mold and infestations.
Energy Efficiency: Gaps compromise temperature control, resulting in increased energy costs.
Preserve Property Value: Unresolved foundation issues will inevitably affect your home's market value.
Don't wait; schedule an inspection with Foundation Recovery Systems for a permanent fix.
Choose Foundation Recovery Systems for Floor Gap Repair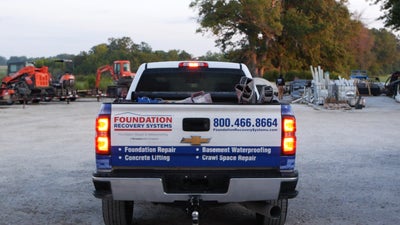 When you spot unsettling gaps between your floors and walls, its best to take immediate action. Foundation Recovery Systems offers reliable, engineered methods to fix floor and wall gaps by strengthening your foundation.
Contact us now for a free inspection and to discuss financing options available to you. Our professionals will thoroughly evaluate your home, recommend viable solutions, and guide you through a tailored repair plan.
Guard your most valuable asset and gain peace of mind with Foundation Recovery Systems.
Floor Gaps FAQs
Simple gaps usually take between 1 to 2 days to fix, while more severe foundation issues could require 1 to 2 weeks for a complete repair. 
No, DIY methods like caulk are merely superficial fixes that don't tackle the underlying issues. Professional foundation repair is the only long-lasting solution. 
Generally, homeowners' insurance does not cover the costs of foundation repair, but it's advisable to review your policy or consult your insurance agent for specific details. 
Publish Date:
Last Modified Date:
Explore more problem signs