Drywall Nail Pops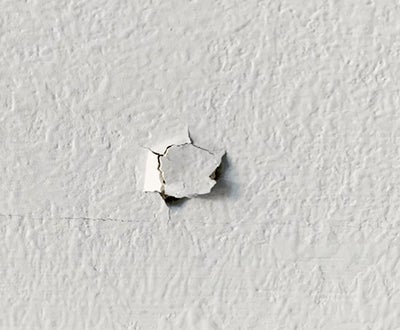 Ever notice those tiny circular imperfections in the walls of your home's living room or bedrooms? Far from simple aesthetic flaws, these are drywall nail pops, and they could be a warning flag about the health of your home's foundation.
At Foundation Recovery Systems, we're not in the business of quick fixes. We get to the heart of the issue affecting the bones of your home.
By the time you're done reading this, you'll know what causes drywall nail pops and how to take steps to keep your home structurally sound. 
What Are Nail Pops? 
Nail pops, caused by nails pushing through the paint and the wall itself. Though they may seem like no big deal, they could actually be the tip of the iceberg, hinting at more serious foundation concerns.
Common symptoms of foundation problems include:
At Foundation Recovery Systems, we're skilled at diagnosing and treating the core issues behind these telltale signs, providing you with durable solutions for a stable foundation.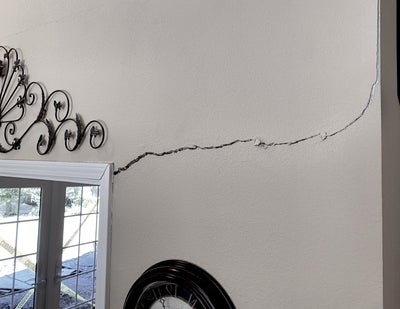 Why Your Home Has Drywall Nail Pops 
Let's break down why drywall nail pops occur:
Foundation Shifting 
The leading cause of nail pops is your home's foundation settling unevenly. Reasons could range from changing soil conditions, poor water drainage, to construction oversights. When your foundation moves, it puts stress on the drywall, and voila—nail pops appear.
Inadequate Building Supplies 
Sometimes, contractors may skimp on quality to save a buck, choosing substandard nails or drywall. When combined with the natural aging of your home and shifts in the weather, it's a recipe for nail pops. Investing in higher-quality materials from the get-go could help avoid this headache.
Timber Shrinkage 
Particularly in newer homes, the wood framing might naturally shrink as it dries, putting extra force on the nails, leading to—you guessed it—nail pops.
The best solution? Pinpoint the root cause through a comprehensive foundation inspection and tackle any settlement issues immediately.
Can You Fix Drywall Nail Pops? 
Yes, you can fix drywall nail pops, but a bandage approach won't cut it. For a permanent fix, you need to look at the bigger picture.
Foundation Recovery Systems provides enduring solutions, identifying and rectifying the foundational culprits behind your nail pops.
How to Fix Drywall Nail Pops 
You can trust Foundation Recovery Systems to do the job right. Here's our process: 
Foundation Inspection 
We meticulously scan your foundation to gauge the extent of the issues. Then, we custom-fit a solution just for your home.
Robust Foundation Fixes 
We drive foundation piers deep into stable soil layers to restore your home's stability. Whether it's Push Piers, Helical Piers, or Slab Piers, the aim remains the same: a rock-solid foundation.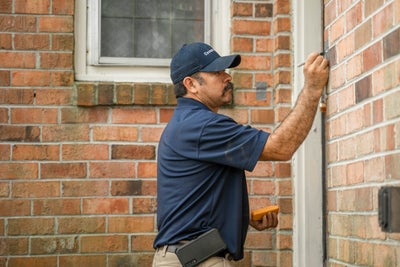 Moisture Management 
We tackle any dampness that could weaken your foundation by installing innovative drains, sump pumps, vapor barriers, and even improving your gutter system if needed.
Foundation Recovery Systems offers an array of specialized products, tailored to meet your home's unique challenges, delivering results that outshine generic options. 
Why Address the Nail Pop Issues Now 
Don't delay—taking prompt action is crucial for your home's safety. Ignoring drywall nail pops can lead to:
More extensive foundation issues
Lower property value
Potential safety hazards for your family
Higher repair costs in the future
Choose Foundation Recovery Systems for superior, long-lasting solutions compared to generic fixes from big-box retailers.
Contact Foundation Recovery Systems for Reliable Foundation Solutions 
Don't let minor drywall nail pops escalate into major issues. Contact Foundation Recovery Systems today for a free inspection. Our custom-tailored foundation repairs come with long-term warranties, giving you peace of mind.
For more than three decades, homeowners have relied on Foundation Recovery Systems because we excel in identifying and effectively treating foundational problems like drywall nail pops.
Don't settle for quick fixes; we offer long-lasting solutions to make your home as stable as it ever was.
Contact Foundation Recovery Systems today for your free inspection. 
FAQs
Addressing foundation issues promptly is crucial. First, a compromised foundation can lead to a domino effect of structural problems in your home. Second, the longer you wait, the more expensive the repairs are likely to become. Finally, a stable foundation is essential for the overall safety and value of your property. 
Repairing nail pops on the surface is a relatively straightforward DIY task that involves driving the popped nail back in and then patching and painting over it. However, if the nail pops are a symptom of foundation settlement, addressing the superficial problem won't solve the underlying issue.
While nail pops can occur over time as part of the natural aging process of a home, sudden or numerous appearances of them might be indicative of foundation issues.  It's best to consult with a foundation specialist to evaluate the situation.
Publish Date:
Last Modified Date:
Explore more problem signs