Common Crawl Space Issues
Vented dirt crawl spaces can wreak havoc on your home, causing water damage, mold, rotting joists, and pests. Watch for these signs of damage.
---
What Is Crawl Space Encapsulation?
Crawl space encapsulation is the process of sealing a crawl space against external water intrusion. Encapsulation fights off mold growth and pest infestation, and it increases your home's energy efficiency.
To protect your home from the damaging effects of our region's humidity and frequent rain, call Foundation Recovery Systems today for a free inspection and estimate. We can help you understand the encapsulation cost, labor, and materials and ensure long-term safety and health for your home and family.
---
Causes of Crawl Space Problems
Homeowners, be aware of what's under your living space. Don't neglect your crawl space.
Most crawl spaces are vented, but this is harmful to your home. The Stack Effect causes air to circulate from top to bottom, creating a comfort problem, moisture damage, and energy loss. Hot and humid air can cause sagging, soft, buckling floors and issues with hardwood floors. Cold air vented inside can make the floors chilly and overtax your furnace.
Water can intrude into your crawl space and fill it with higher levels of humidity than normal (ideal levels ranging from 35 to 40 percent). This leads to wood rot and mold growth. According to the EPA, moisture can enter another part of the building through cracks in walls, floors, and ceilings.
Award-Winning Service
Visit Company (Opens in New Tab)
Visit Company (Opens in New Tab)
Visit Company (Opens in New Tab)
Visit Company (Opens in New Tab)
Visit Company (Opens in New Tab)
Crawl Space Encapsulation & Repair Solutions
Your crawl space is a delicate, often dangerous area, and repairing and encapsulating it can be an overwhelming undertaking. But our professionals take all the guesswork out of the process. Browse through our variety of customizable solutions below.
Why Crawl Space Encapsulation Is the Right Solution
Homes in cities like Springfield and St. Louis with crawl spaces and high annual rainfall are at risk of excess humidity, pests, mold, mildew, and wood rot, which can lead to structural damage and health hazards. Crawl space encapsulation protects your home and loved ones from all of that.
A professional crawl space encapsulation solution includes including sealing vents, installing vapor barriers, and moisture control systems. Get yours today and restore your home's health, safety, and structural integrity.
FAQs
While we can't control the weather, we can control what's inside your house. That's why it's best to completely seal your home – and what's underneath it – from outside air, water and pests. An encapsulation project including CrawlSeal ™ and vent covers will isolate your home from the earth to ensure its health and safety.
Not only does CrawlSeal™ help isolate your home from the earth, this thick and water-resistant material also acts as a moisture and vapor barrier.
When warm air comes in contact with a cool surface, condensation forms. When this happens inside the crawl space, the moisture can lead to mold growth, cause wood beams to rot, and attract pests. But a vapor barrier slows or prevents ground water seepage from evaporating into the crawl space air.
CrawlSeal ™ is a true 20-mil liner rated above 25-mil strength at the seams, and it is over three times the thickness of builder's grade liner. Its conforming shape can be sealed around existing infrastructure and hardware to create a uniform, unbroken barrier. The radiant liner lays flat; has a clean, white finish; and is strong enough to walk on or crawl on without ripping or tearing.
Our dehumidifiers also will help keep your home healthy and improve the air quality by cleaning and filtering the air, controlling moisture and humidity, and reducing odors and the potential for mold growth.
For leaking crawl spaces, the best waterproofing system involves interior drainage. Our waterproofing system has three parts. To fix the leaking or standing water problem, we need to catch the water, get the water to a sump pump, and send the water away from the home. The CrawlDrain™ and SafeDri™ Pro Crawl Space Sump Pump System work perfectly together and with the rest of our crawl space repair solutions to keep water out of this area of your home.
Failing support systems in crawl spaces can be replaced or shored up with steel support beams that are further reinforced by IntelliJacks ™. These sturdy support jacks permanently stabilize and can lift sagging floors back to level.
All these solutions also are designed to work together to give you the most bang for your buck and prevent any further issues.
Our patented, top-quality solutions are tested and proven to keep water and pests out of your crawl space for a safer and healthier home.
Cheaper quick fixes like generic plastic floor liners and wooden access doors are only temporary bandages that will not address the problem.
So, don't waste your time and money on fast fixes. You need our quality permanent solutions. We use reliable, custom equipment and state-of-the-art technology to install these various systems.
Vapor barrier — CrawlSeal™ is used to completely isolate the crawl space environment from the earth. The durable 20-mil-thick liner, similar to swimming pool liner, is puncture-resistant, prevents mold growth, and brightens up the crawl space.
Insulation — ExTremeBloc™ panels placed on crawl space walls will better insulate the crawl space and will not droop or develop mold like fiberglass insulation. These panels are moisture resistant, and an integrated termiticide is added to deter termites below grade. CrawlSeal™ also helps insulate the crawl space, and spray foam can be added to rim joists to seal gaps around the perimeter of your foundation. These insulation methods help prevent wood rot and enable termite treatments.
Perimater drainage system — CrawlDrain™ is placed in the crawl space floor to collect seeping water. Its custom design includes holes on the top and front to accept water from the soil and surface of your crawl space. A special wall flange collects water from the crawl space walls and the footing/wall joint.
Sump pumps — Water collected by CrawlDrain™ is directed to drain to a sump pump system to be pumped out of the crawl space. We have a variety of sump pump systems to meet your needs -  SafeDri ™ Pro Crawl Space Sump Pump System, SafeDri ™ Pro X Premier Sump Pump System,  SafeDri ™ Battery Backup System, and SafeDri™ TripleSump™ Pump System.
Drainage matting — Thick and durable drainage matting can be placed on the crawl space floor to help direct water to the CrawlDrain ™ system. This material also enhances the strength of the CrawlSeal™ encapsulation material.
Frozen discharge line prevention — The FreezeGuard™ can be attached to the exterior sump pump drainage line to prevent flooding if the line freezes or becomes blocked.
Dehumidifiers — Our powerful, yet energy-efficient dehumidifiers will clean and filter the air, control moisture and humidity, and reduce odors and the potential for mold growth.
Floor stabilization — Floor joists and floor supports can rot and decay, weaken and fail in wet and humid crawl spaces. But IntelliJacks™ are made of galvanized steel, so they are more reliable crawl space supports that can stabilize and lift floors and floor joists back to level.
Access wells — Typical exterior crawl space access wells are concrete, wood, or metal and can easily rust and rot. But our durable plastic crawl space access wells are safe and sturdy.
Vent covers — Along with encapsulating your crawl space, you need to seal it from outside air, water and pests. Our durable vent covers install quickly, attaching mechanically to form an airtight bond.
Health — You and your loved ones deserve to live in a safe and healthy home. Houses with excessive moisture and mold growth are far from healthy. These conditions can lead to and worsen health issues such as allergies and asthma. Through crawl space encapsulation and dehumidification, your home will be isolated from the earth and the air quality will be greatly improved.
Structural Integrity — Wet, damp crawl spaces with water and high humidity can have rotting and weakening wooden support systems. Wooden supports and floor joists that are compromised lead to sagging and uneven floors.
Function and Energy Efficiency — A properly encapsulated, insulated and waterproofed crawl space is bright and clean, and is a more ideal area for storage. Your belongings will be safe and dry because of our reliable solutions. The above floors also will feel warmer in the winter, and your energy costs could be reduced by up to 20 percent. (Source: Energy Vanguard)
Real Estate Value — Various factors impact your home's appraisal value, but structural integrity, water issues, and other problems are important areas you need to be aware of. When selling your house, it is important to disclose any past or current damage. You are not required by the state of Missouri to reveal damaging defects about your property beyond certain criminal histories. However, it sets clear expectations regarding the quality and condition of the home. (Source: Nolo)
The Biggest Benefits of Crawl Space Encapsulation
Your home can benefit from quality crawl space repair and encapsulation in so many ways. Here are just a few things these solutions do for your home: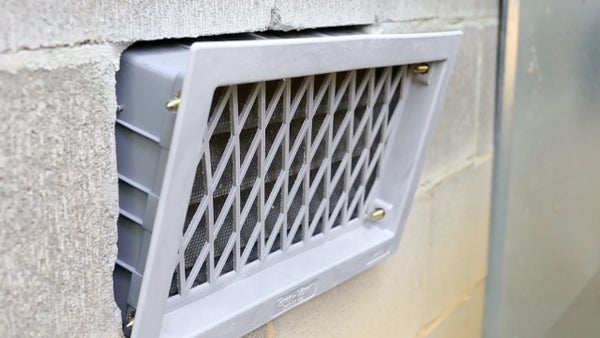 Corrects Outdated Building Practices
It has been common for many years to build crawl spaces with vents that were intended to allow more airflow to minimize moisture and humidity buildup. But foundation experts have found this practice to be unhealthy for homes, as it only allows moisture and humidity to flourish and lead to a host of crawl space problems. It also has traditionally been cheaper to leave crawl spaces with dirt floors as opposed to pouring concrete. But with solutions including a vapor barrier and airtight vent covers, your crawl space becomes a protective bubble under your home that is sealed from outside nuisances.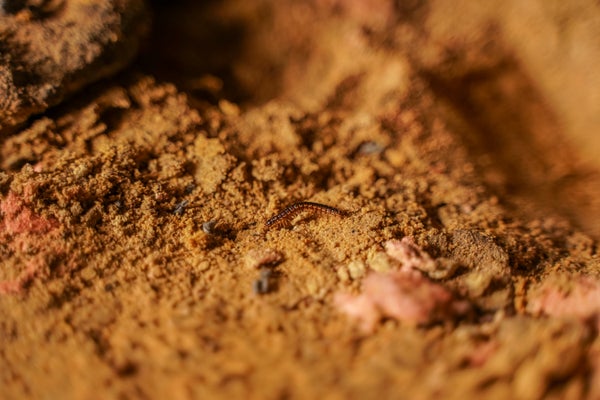 Creates an Inhospitable Environment for Pests
Many pests love dark, moist areas with organic material to feed on where no one will bother them like a crawl space. They can quickly breed, make nests of your vapor barrier or insulation, and leave droppings everywhere. This is unpleasant and unhealthy for your home above in many ways. The best way to help deter bugs and other pests from your home is to create an unattractive environment for them. Airtight vent covers, a 20-mil vapor barrier, and insulation panels make it more difficult for pests to get inside and thrive. Plus, our rigid insulation panels have been treated with a termiticide.
Reduces Negative Impacts of the Stack Effect
More than half of the air you breathe inside your house comes from the crawl space. This is because of the stack effect – the natural flow of air from bottom to top (or from the crawl space and up through your home to the attic). This is fueled by any open vents or cracks in your crawl space walls that let in outside air. Anything in your crawl space like mold spores, dust, pest droppings, and unpleasant odors travels with this air upwards to your living space to create unhealthy air quality and other conditions. But by properly sealing your crawl space with airtight vent covers and a thick vapor barrier, and dehumidifying the air, the space is conditioned and the air quality is greatly improved.
Crawl Space Dos & Don'ts
We have 30+ years of experience offering comprehensive crawl space encapsulation services to communities across Missouri and beyond. In that time, we've learned some pretty big dos and don'ts when it comes to crawl space encapsulation. Here are just a few:
Do:
Clean and Maintain Gutters and Downspouts: Your exterior water management systems like gutters and downspouts defend against water damage. To keep excess water away from your crawl space, inspect and clean your gutters at least twice a year – in the spring and fall. Make sure your downspouts and extensions are free of clogs and angled away from your home to prevent water from pooling inside.
Maintain Positive Yard and Landscape Grading: A positive grade means the earth slopes down and away from your home. This allows water to properly drain away from the crawl space. Negative grade means water will collect and drain into the crawl space. Find trusted landscapers to help with regrading.
Neglect Backup Waterproofing Measures: Part of crawl space encapsulation and repair includes installing interior drainage systems and a sump pump. If your area experiences a lot of storms, you could be left in the dark and under water. Most sump pumps operate off electricity, so a power outage could mean crawl space flooding. Always have a battery backup sump pump.
Don't:
Install a Conventional Dehumidifier: Typical dehumidifiers available at big box stores are ideal for bedrooms and other small areas, but they are not designed for a crawl space. Don't settle for anything less than a professional-grade dehumidifier. At Foundation Recovery Systems, you can get one of our powerful, energy-efficient self-draining dehumidifiers.
Go into Your Crawl Space Unprepared: Most crawl spaces are small and contain essential systems like plumbing, ducts, and HVAC equipment. They can be dangerous to enter, especially if they are infested with mold and pests. Contact our crawl space professionals at Foundation Recovery Systems right away to schedule a free inspection free inspection and estimate.
Install the Bare Minimum (Especially with Vapor Barriers): Crawl space encapsulation requires only the highest quality products. Some companies or DIY enthusiasts might settle to save on material costs and install a 6-mil vapor barrier liner. 6-mil plastic sheet tears easily, can harbor moisture and mold, and may not fully cover the crawl space. A full encapsulation with our 20-mil vapor barrier is the best way to go.