Cracks in Your Basement Floor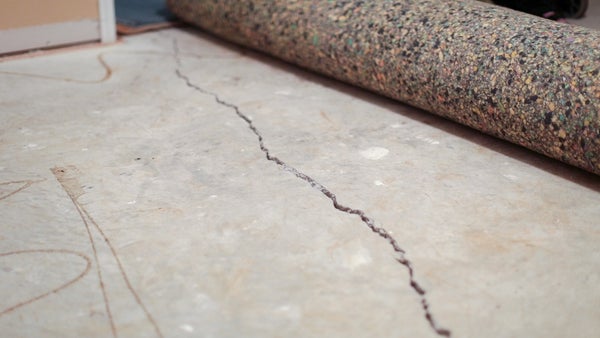 Notice cracks on your basement floor? While they might appear to be a minor aesthetic issue, they could indicate deeper foundational problems. If ignored, these cracks can compromise the structural integrity of your home.
Foundation Recovery Systems is your reliable partner in diagnosing and treating these cracks. Explore this comprehensive guide to learn about the root causes and solutions for basement floor cracks so you can make the most informed decision for your home's restoration.
Why Do Cracks Appear in Basement Floors?
Several factors lead to basement floor cracks:
1. Settling Foundations
One common cause of basement floor cracks is foundation settlement. This occurs when the soil beneath the foundation shifts or settles, causing the foundation to sink or move. As the foundation moves, it can cause stress on the concrete floor, resulting in cracks.
At Foundation Recovery Systems, we use various methods to address settling foundations, including underpinning methods like helical piers and push piers. These solutions stabilize the foundation, preventing further movement and reducing the risk of future cracks in the basement floor.
2. Hydrostatic Pressure
Another cause of basement floor cracks is hydrostatic pressure. This occurs when excess water in the soil along your basement walls causes the ground to expand and create pressure on the foundation. When this pressure becomes unbearable, it can cause cracks in the basement walls and floor.
Foundation Recovery Systems offers solutions such as interior drainage systems and sump pumps to address hydrostatic pressure. These systems work together to collect and redirect water away from the foundation, relieving the pressure and preventing further damage to the basement floor.
3. Freeze-Thaw Cycles
Another factor that leads to basement floor cracks is freeze-thaw cycles. This occurs when moisture in the soil under the foundation freezes and expands, putting pressure on the concrete floor. Over time, this casues cracks to form.
Foundation Recovery Systems offers solutions such as insulation and vapor barriers to address this issue. These measures prevent moisture from seeping into the soil underneath the foundation, reducing the risk of freeze-thaw cycles and the resulting cracks in the basement floor.
How FRS Fixes Basement Floor Cracks
At Foundation Recovery Systems, our approach to addressing basement floor cracks is holistic and comprehensive. We focus on repairing the visible cracks and tackling the underlying causes to ensure a long-lasting solution. Here's how our team takes on the challenge: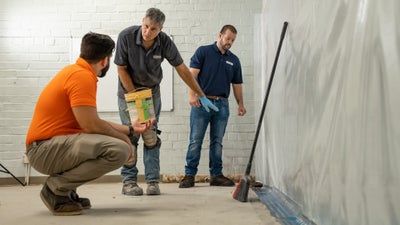 At FRS, we use advanced technology to diagnose and repair cracks in basements to make them permanently strong.
Don't let cracks make your basement unsafe or unusable. Trust FRS to provide customized solutions that keep your basement dry and free of cracks forever.
Why Address Basement Floor Cracks Today?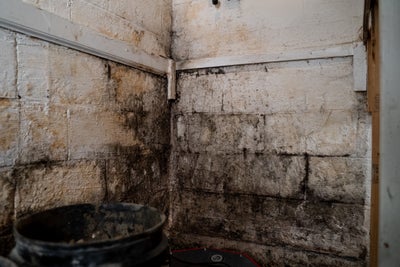 Cracks can indicate foundation issues that deteriorate if left unattended.
Moisture through cracks can lead to basement mold and potential flooding.
Addressing the early signs of cracks prevents more expensive repairs later.
Foundation Recovery Systems offers proven solutions tailored to your home's unique needs.
Schedule Your Inspection with Foundation Recovery Systems
Don't let basement floor cracks disrupt your peace of mind. At Foundation Recovery Systems, we bring years of expertise, advanced diagnostics, and top-tier repair technologies. Our mission is to protect, repair, and reinforce your greatest asset—your home.
Contact Foundation Recovery Systems for a comprehensive approach to basement floor crack repair. Book a free inspection today!
FAQs
Hairline cracks are typically less than an eighth of an inch and are often a result of concrete shrinkage. Structural cracks are wider and may signal foundation problems.
While DIY methods might offer a temporary fix, they don't address the root cause of the problem. It's always best to consult with experts for a permanent solution.
Publish Date:
Last Modified Date:
Explore more problem signs