Push Piers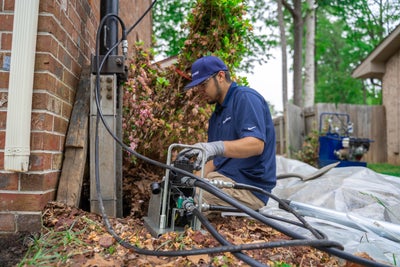 A strong foundation is indispensable for the structural integrity of your home as well as the well-being of your family. If a sinking or shifting foundation is causing concern, you are not alone; many homeowners across our region deal with similar issues. 
Foundation Repair Systems' Push Piers are meticulously designed to not only anchor but possibly elevate your unstable foundation. As a leader in foundation repair, we offer unmatched quality and expertise.
This page serves as your guide to understanding push piers, their critical role in foundation repair, and the unique advantages of our products and services.
What Are Push Piers?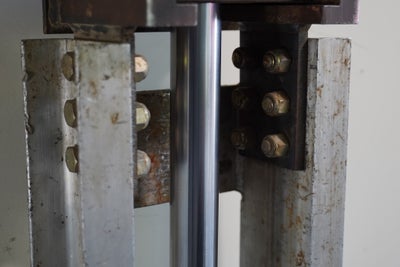 Push Piers are constructed from high-quality structural steel and mechanically inserted into the earth beneath the foundation of your home. These piers go deep enough to avoid fluctuating soil layers and lock into stable strata or bedrock, thereby ensuring a dependable foundation.
Sometimes called resistance piers, they are driven into the soil until a level of resistance is met, indicating a reliable foundation support.
Push Piers function as an essential part of a whole-home repair strategy, blending with other basement, foundation, crawl space, and concrete repair solutions to deliver enduring structural reliability.
Signs You Need Push Piers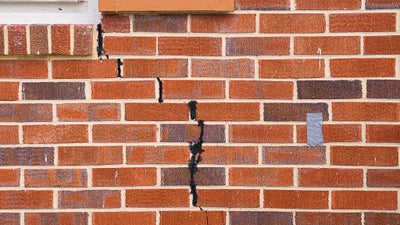 As a homeowner there are several key signals pointing to the need for push piers in your home:
Ignoring these early warnings could lead to more severe damage as time progresses. Consult Foundation Repair Systems, your local foundation repair expert, to address these issues as soon as they are noticed.
Are Push Piers Necessary? 
A definitive yes. Postponing repairs only compounds the problem and adds to your financial and emotional burden.
Push piers are an essential component of our integrated solution designed to steady your foundation and possibly realign it. Swift action can save both money and stress.
While push piers are highly effective, Foundation Repair Systems offers other foundation support options, such as helical and slab piers, that could better suit your home's unique situation. Our free inspection will determine the most effective course of action.
What Are the Benefits of Push Piers? 
Our push pier systems are celebrated for their exceptional strength and lifespan. Each installation is customized to fit your home's specific requirements.
Benefits include:
Lasting Stability: Push piers guarantee a permanent foundation solution.
Defensive Mechanism: The system relocates your home's weight to firmer soil layers, preventing future sinking.
Elevating Capability: In addition to stabilization, push piers may raise your foundation to its original level, mitigating uneven settling.
Tailored Support: Each installation accounts for your home's distinct structural needs, optimizing performance.
Full-Spectrum Solutions: Our push piers work in conjunction with other repair options, such as wall fortification and basement moisture control, to offer total foundation steadiness.
Guaranteed Quality: We provide a comprehensive lifetime warranty on our push piers.
It's essential to select Foundation Repair Systems' specialized push piers to maximize the benefits of your foundation repair. Our custom services and products offer distinctive advantages over those offered by inexperienced companies.
How We Install Push Piers 
Since each home is unique, our installation process is customized to meet that need. However, our certified installers adhere to a strict installation protocol to ensure high-quality results.
Excavate down to the footer of the home
Attach a special footing bracket
Assemble pier sections
Mechanically push pier sections into the ground
Monitor depths and capacities
Cap off the piers
Transfer the load to more stable soil
Place rivets in exterior walls as benchmarks
Backfill and restore excavation sites
Foundation Repair Systems stands as Michigan's premier choice for professionally installed push piers. Trust us for a foundation solution customized to your home's unique structural needs.
Why Our Push Piers Are the Best Choice for Your Home 
In addition to the benefits already highlighted, special features of our SettleStop Push Pier System include:
Superior steel quality
Additional external sleeve reinforcement
Underground installation
Installation monitoring
Lifetime warranty coverage
Optional yearly maintenance packages
Ability to install in all seasons
Contact Foundation Repair Systems for Push Piers Today!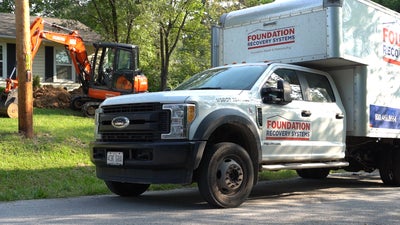 Don't compromise your home's structural integrity due to foundation issues. Delays in repair can lead to more complex and costly interventions.
Our push piers offer the ultimate solution for permanently anchoring your foundation and potentially restoring its original position. Homeowners rely on our excellent service and reliable solutions.
Contact Foundation Repair Systems for a free inspection!
FAQs
Our push piers can be installed in almost any weather conditions. While extremely frozen ground might pose a challenge, skilled technicians often find workarounds. 
The duration is contingent on several factors, including the scope of the issue, installation site, and number of piers needed. A free consultation with a Foundation Repair Systems expert will provide a precise timetable. 
Generally, once installed, push piers need minimal to no upkeep, as they are designed to last throughout the lifespan of the structure they support. 
Publish Date:
Last Modified Date: