Foundation Piers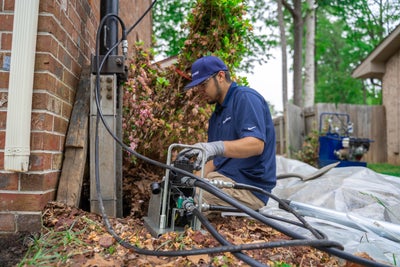 The foundation of your home is a critical element for maintaining both its structural integrity and the safety of your family. Signs like uneven floors or noticeable wall cracks are red flags that your foundation is in jeopardy.
Foundation Recovery Systems is committed to providing custom solutions for your foundation repair needs, including the utilization of foundation piers. Our piers, which include push, helical, and slab types, are engineered to meet the specific demands of your home, ensuring long-lasting stability.
Learn why foundation piers are essential and how Foundation Recovery Systems can be your dependable ally in this endeavor.
What Are Foundation Piers?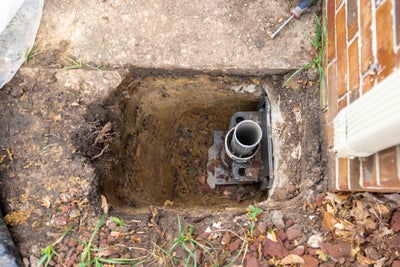 Foundation piers are strong support pillars that go deep into either stable soil or bedrock to reinforce your home's foundation. They help evenly distribute the weight of your home to more secure ground, stabilizing your foundation and possibly returning your home to its original position.
By installing foundation piers, you protect your home from the risks associated with soil that may shift or expand over time.
As a key component of a well-rounded home improvement plan, foundation piers complement other solutions like waterproofing your basement and repairing your crawl space. In essence, they play a critical role in ensuring your home remains structurally sound.
Signs You Need Foundation Piers 
Identification of early warning signs is the preliminary step to effective foundation repair. Keep an eye out for: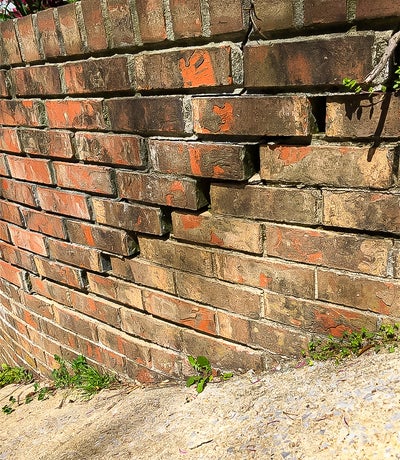 If these issues arise, get in touch with Foundation Recovery Systems immediately for a no-cost foundation inspection and customized repair options.
Are Foundation Piers Necessary? 
Yes. Foundation piers play a vital role in offering enduring stability to your settling foundation and in preventing further structural damage.
Addressing the issue sooner rather than later is often financially wise as postponing foundation repairs can inflate costs over time as the problem exacerbates.
We encourage timely action and will craft a specialized repair strategy based on factors such as the type and extent of the damage.
What Are the Different Types of Foundation Piers? 
Foundation Recovery Systems employs three main categories of foundation piers—helical, push, and slab—each designed to accommodate the unique soil conditions found in the area you live.
Helical Piers 
Our SettleStop™ Helical Pier System are steel columns that feature helical blades at the ends, effectively anchoring your home to stable ground.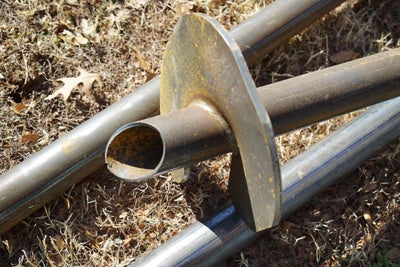 Excavating the soil to expose the footing
Using hydraulic equipment to advance the piers into the soil
Monitoring the piers' progress until they reach the necessary depths and capacities
Attaching a durable steel bracket to the footing
Benchmarking the piers with small rivets in exterior walls
Backfilling excavated soil
Push Piers 
SettleStop™ Push Piers function similarly but have a distinct design and installation process. They consist of elongated steel shafts mechanically driven into the soil, leveraging your home's weight for stability.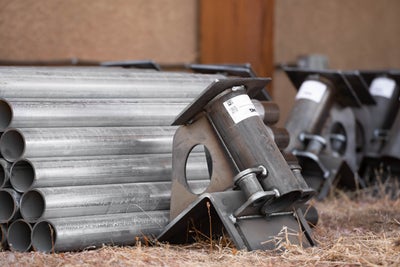 Installation involves:
Excavate soil to expose the foundation footing
Attach a footing bracket
Drive piers through the bracket, deep into the ground
Monitor depths and capacities
Place benchmarks on exterior walls
Backfill removed soil
Slab Piers 
The SettleStop™ Slab Piers are engineered to provide targeted support for homes built with a slab foundation.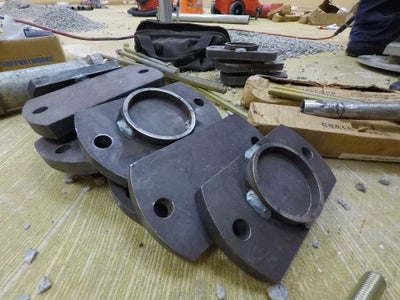 The installation process includes:
Removing any flooring
Auguring a hole through the slab to expose the footing
Placing a bracket under the footing
Advancing sections of the piers into the ground
Monitoring depths and capacities
Affixing a bracket to the slab
Pouring concrete into the hole and ensure a smooth finish
A foundation specialist from Foundation Recovery Systems will conduct a thorough inspection and recommend the most suitable solution based on their findings.
What Are the Benefits of Foundation Piers? 
Opting for our foundation piers comes with various advantages such as:
Guaranteed Stability: Experience long-lasting foundation support.
Protection from Further Settlement: Prevent additional soil settling issues.
Durable Construction: Enjoy long-term foundation security.
Lifting Option: If feasible, your home may be returned to its original level.
Lifetime Warranty: Our piers are covered by a transferable, nationally backed lifetime warranty.
For maximized benefits, choose Foundation Recovery Systems' proprietary foundation piers.
Why Our Foundation Piers Are the Best Choice for Your Home 
In addition to the previously mentioned benefits, these benefits set our foundation piers apart:
Superior to standard piles and piers
Designed for the soil characteristics of the area
Built for enduring performance and reliability
Supported by a lifetime warranty
Included in our ongoing maintenance plans
Contact Foundation Recovery Systems for Foundation Piers Today!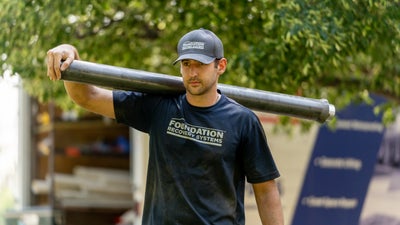 Don't take your home's foundation health lightly. For effective and enduring solutions, look no further than Foundation Recovery Systems.
With a proven track record of more than three decades serving the area, we are your go-to experts for a stable and secure home.
Get in touch now for your free inspection and quote. 
FAQs
With proper installation and maintenance, foundation piers can last the lifetime of the structure. 
We strongly advise against DIY installation. Incorrect placement can lead to severe complications.
Yes, foundation piers are commonly used in both residential and commercial structures. 
Publish Date:
Last Modified Date: