Leaking Basement Windows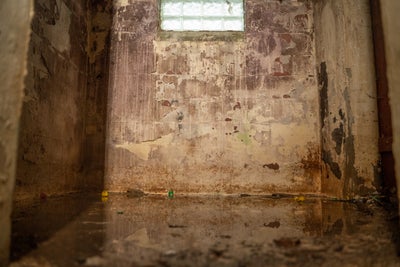 Basement windows are essential for light and serve as emergency exits but are often subject to various issues. Leaking basement windows, a frequent problem, can pose serious risks to your home's structure and your family's health.
Foundation Recovery Systems is committed to installing durable solutions addressing the fundamental causes, going beyond temporary fixes. We specialize in comprehensive basement waterproofing services aimed at resolving the underlying issue, ensuring a secure, healthy living environment.
What Are Leaking Basement Windows? 
Leaking basement windows refer to windows in the basement that fail to prevent water from infiltrating the indoor space.
Indications include:
Observed water
Water stains
Accumulated water near the window frame
Water always follows the path of least resistance, making old or damaged basement windows prone to leaks.
Leaks can lead to associated issues like:
Wet basement walls
Elevated humidity levels in the basement
Leaking windows can cause a lot of damage if not addressed quickly. Seeking expert intervention, such as Foundation Recovery Systems, is crucial when encountering these problems to diagnose and repair the core problem.
What Causes Leaking Basement Windows?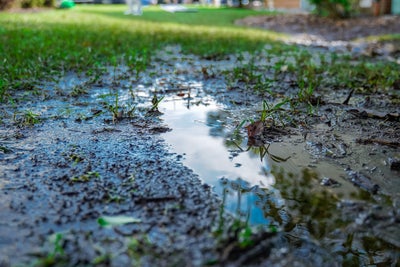 The reasons behind leaking basement windows usually include:
Material Decay: Materials like wood, metal, and vinyl deteriorate over time.
Faulty Installation: Windows that are improperly installed can leave gaps allowing water to seep through.
Aging: Older windows are often more susceptible to leaking.
Poor Drainage: Inadequate drainage around the window wells could result in water buildup and leaks.
Hydrostatic Pressure: Expansive soil conditions can lead to pressure against basement walls, resulting in leaks through even minor openings.
Weather Conditions: Severe weather, such as heavy rainfall or snowfall, can worsen the leak issues.
Given the intricate nature of these concerns, professional evaluation is crucial for proper identification and solution. Contact Foundation Recovery Systems for an in-depth, free inspection.
Can You Fix Leaking Basement Windows? 
Yes, repairing leaking basement windows is possible.
But a permanent solution goes beyond mere temporary repairs, like caulking or applying waterproofing paint. Foundation Recovery Systems provides advanced, comprehensive services focusing on addressing and eliminating the underlying causes of leaks.
How to Fix Leaking Basement Windows 
Here's an outline of our methodology at Foundation Recovery Systems:
Our advanced line of products is customized to your home's unique requirements, assuring a moisture-free basement.
Why Address Leaking Basement Windows 
Addressing leaking basement windows is crucial to:
Avoid Mold Growth: Mold thrives in humid conditions.
Boost Energy Efficiency: Properly sealed windows contribute to lower energy consumption.
Preserve Structural Stability: Prevent moisture-related structural damage.
Protect Belongings: Avoid water damage to items stored in the basement.
Enhance Property Worth: A dry basement adds to your home's resale value.
Foundation Recovery Systems delivers innovative, lasting solutions to fix leaking basement window problems efficiently.
Contact Foundation Recovery Systems for Reliable Basement Waterproofing Solutions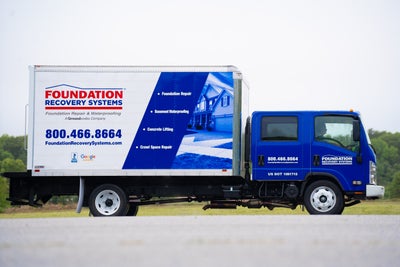 Don't let leaking basement windows undermine the integrity of your home. Trust in Foundation Recovery Systems for prompt and enduring solutions. Get in touch for a free, obligation-free inspection and start your journey towards a safer, healthier home.
We've been a trusted name for homeowners throughout the region for more than 30 years, providing exceptional customer service and proven solutions. Choose excellence with us and secure a safe and healthy living environment.
FAQs
Yes, a leaking window can let in cold air during winter and warm air during summer, potentially increasing heating and cooling costs.  
Insurance policies vary, and coverage is dependent on the nature and origin of the damage. Damages arising from lack of maintenance or general wear and tear are typically not covered. 
Yes, window well covers can help keep rainwater, debris, and snow out of the window well, reducing the likelihood of leaks. They do not, however, make the window watertight.  
Publish Date:
Last Modified Date:
Explore more problem signs