Cracked Sidewalks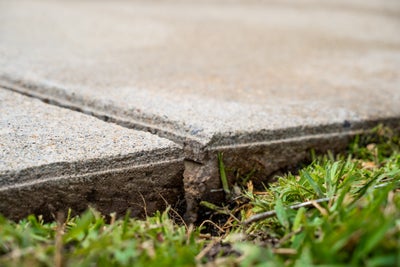 Every homeowner takes pride in their property, and a smooth, crack-free sidewalk plays a significant role in the home's overall appeal and safety. If uneven and cracked slabs mar your sidewalk, know that solutions are possible.
From weather wear-and-tear to installation issues, various factors might be affecting your sidewalks. A cracked, uneven sidewalk is more than just an eyesore; it's a safety hazard for family and visitors.
Foundation Recovery Systems offers SettleStop™ PolyRenewal™, a cutting-edge solution that doesn't just fix the visible cracks but also strengthens the ground beneath. Enjoy beautiful and safe sidewalks for years to come.
Read more about these sidewalk issues. 
What Is a Cracked Sidewalk? 
When we talk about a cracked sidewalk, we're referring to unwelcome lines and cracks that can appear on the pathway outside your home.
But it's not just about aesthetics. These cracks, varying in size and depth, can jeopardize the sidewalk's structural stability, becoming potential tripping points. There are often other related issues you might notice:
Cracked concrete patio
Sinking porch
Cracked pool deck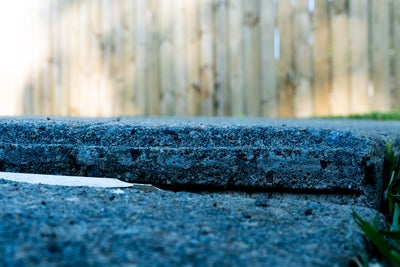 Left unchecked, these small cracks can grow, leading to even bigger problems down the road, both structurally and potentially legally. But with Foundation Recovery Systems by your side, there's no need to worry.
What's Behind Those Sidewalk Cracks? 
Many factors can contribute to sidewalk cracks:
Soil Dynamics: The soil beneath the concrete can shift or erode over time.
Growing Tree Roots: These natural wonders can sometimes push against and crack the concrete.
Weather Changes: Harsh weather patterns can further stress and crack the sidewalk.
Installation Hiccups: Sometimes, the way a sidewalk was initially set up can lead to early signs of wear.
Whatever the cause, it's essential to address it, not just for your sidewalk's sake but also for your home's overall foundation.
Can You Fix a Cracked Sidewalk? 
Yes, cracks are fixable, and no, you don't have to do it alone!
While some DIY solutions might provide a quick fix, they often don't address the root of the problem. That's where Foundation Recovery Systems comes in.
Our team offers a holistic approach using SettleStop™ PolyRenewal™, which not only tackles the visible issues but also addresses underlying causes, ensuring your sidewalks remain resilient and beautiful.
For reliable, long-term sidewalk repair, contact the professional concrete repair experts at Foundation Recovery Systems.
How to Fix a Cracked Sidewalk 
At Foundation Recovery Systems, we use a process called PolyRenewal™ to fix cracked and uneven sidewalks. Here is how it works:
Perform a thorough inspection, identifying the factors causing the cracks and determining the ideal solutions like PolyRenewal™.
Drill small, penny-sized openings into the affected areas.
Insert injection ports into the holes.
Blend together our proprietary two-part polymer foam.
Pump the foam underneath the sunken slabs through the ports.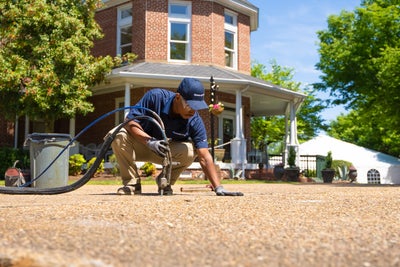 The foam expands rapidly, filling voids, and hardens in 15 minutes.  
The sidewalk slab is lifted, and the soil underneath is stabilized.
Remove the injection ports and patch the drilled holes.
Seal all cracks and joints to prevent future water damage.
Check periodically and maintain the sidewalk to maximize durability.
A well-maintained sidewalk not only beautifies your home but also ensures safety for everyone.
Why Address Sidewalk Cracks Now  
Addressing sidewalk issues now can:
Prevent Accidents: No one wants tripping hazards outside their home.
Avoid Legal Complications: Keeping sidewalks in top shape reduces potential liabilities.
Save Money: Early fixes can prevent costlier repairs or replacements down the road.
Boost Home Value: A neat and safe sidewalk enhances your property's overall appeal.
Choose Foundation Recovery Systems for top-notch, homeowner-focused solutions.
Connect with Foundation Recovery Systems for Expert Concrete Lifting Solutions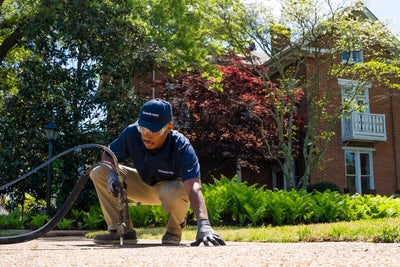 Give your sidewalks the attention they deserve. Foundation Recovery Systems is here to ensure they remain both functional and beautiful. With more than 30 years of dedicated service, we're the trusted choice for homeowners.
Schedule a free, no-obligation inspection today, and let's work together to enhance your home's exterior appeal and safety. 
FAQs
Local regulations vary, but homeowners might be held accountable for accidents caused by neglected sidewalks on their property. 
Absolutely! SettleStop™ PolyRenewal™ is designed to be eco-friendly, ensuring a safe and sustainable solution for your home. 
Yes, continuous water exposure can weaken the ground beneath the sidewalk, leading to shifting and eventual cracking. 
Publish Date:
Last Modified Date:
Explore more problem signs