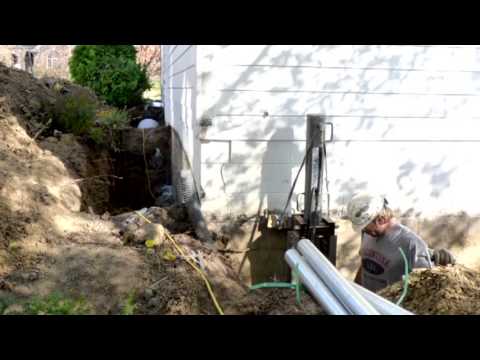 The Foundation Recovery Systems Story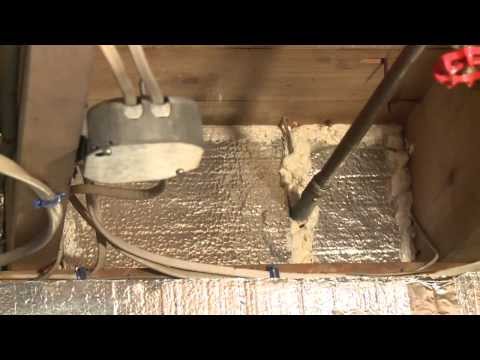 Insulating a Rim Joist with SilverGlo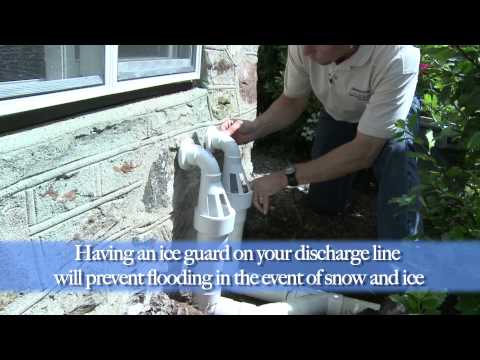 What is an IceGuard? | All Things
Basement Waterproofing – How to Waterproof a Basement | Ron Hazelton's House Calls feat. Basement Systems
Close Video
Check out why Foundation Recovery Systems won the Better Business Bureau TORCH Award for 2012!
Larry Janesky, owner of Basement Systems, Inc., is back with one more brand new episode of the All Things "Basementy"! video series. This time he's here to answer two questions that many homeowners have about rim joists and the often-overlooked need to insulate that part of the building to make homes more comfortable and energy efficient. The rim joist is the perimeter of your floor framing system. It is a long board that sits on top of the foundation walls, closing the floor flaming system. The floor joist is almost never insulated during construction and, for that reason, it can be a huge source of energy waste and make your home very uncomfortable. Heat gain or loss through the rim joist happens in two ways. There is heat transfer through the wood itself and there are air leakages because builders often drill holes in them for wires, plumbing and ducts, which leaves plenty of gaps for air to pass right through. In the winter, an uninsulated floor joist will make the floors above very cold and rooms feel very drafty. During the summer, due to a physics phenomenon known as the "stack effect," hot and humid outside air is sucked in through the rim joist and rises into the living space making your air conditioning work harder to keep your home cool. In this episode, after insulating this home's crawl space with a product called SilverGlo, Larry and his crew use the same product to insulate the rim joist. SilverGlo is an expanded polystyrene foam board infused with graphite, which increases the material's R-Value up to 24%. It is also lined with a radiant silver barrier, which reflects heat back into the crawl space or basement helping conserve energy. Before applying the SilverGlo, spray foam is used to seal all the gaps around wires, pipes and ducts. Then, pieces of SilverGlo are sized and cut to snugly fit between the floor joists and against the rim joist. Spray foam is used once again to air seal any gaps around the insulation board pieces. With an insulated crawl space and rim joist, this homeowner now can enjoy more a more comfortable home and substantial savings in his heating and cooling bills. Basement Systems dealers across the U.S., Canada, U.K. and Ireland have been helping homeowners permanently and effectively solve their basement, crawl space and foundation structural problems for over 20 years, and they are ready to help you too! Call or visit our website for a free, in-home inspection and quote. If you want to learn more about solutions for waterproofing, insulating or repairing foundation structural damages, subscribe to our YouTube channel to be notified of upcoming All Things "Basementy" Videos!
In the coldest areas of the U.S., wintertime usually brings a load of potential wet basement problems to homeowners. To keep our basements dry year-round, we rely on drainage systems installed along our foundation perimeter to collect the water from rain, snow and other types of frozen precipitation. The water is then channeled to a sump pump to pump this water up and out of the home through a discharge line and direct this water as far away from the house as possible. Sometimes during the winter -- especially after a significant snow fall -- the end of the discharge pipe might be covered with snow and ice, and water may freeze inside the discharge pipe, clogging the system. When that happens, the water returns back into the sump pit, and the sump pump will continuously recycle the water without the ability to get rid of it. Eventually, the overwhelmed sump pump may be unable to handle the volume of water and burn out, causing the basement to flood. To prevent that catastrophe from happening, Larry Janesky and his team at Basement Systems Inc. developed the IceGuard discharge line extension. The IceGuard has a patented design with perforations to keep the water flowing out of the basement, even if the end of the pipe is clogged, thus preventing basement flooding. Basement Systems has been successfully fixing wet basements for well over 20 years, and using their accumulated experience to develop and perfect a full line of products designed to effectively and permanently solve all types of basement water problems. The IceGuard extension is just one of the many smart solutions designed to keep your basement dry and exclusively available to you through a dealership network of over 300 contractors across the U.S., Canada and U.K.
Like many homeowners across the US, Ron Hazelton had a flooding basement which kept him awake during heavy rain periods. The problem was so serious that after each storm he had to use a mop and a floor sucker to get rid of the rising waters. After a particularly messy flooding episode, he decided that it was time to get the problem solved once and for all. He scoured the internet for companies providing state-of-the-art basement waterproofing solutions -- and found Basement Systems. Larry Janesky, the company's owner, came to inspect Ron's home. After a thorough evaluation, Larry was able to explain to Ron exactly what the problem was and what would be the perfect solution. Like many others with similar problems, Ron's basement was flooding because during heavy rains the ground around his house would oversaturate with water. Hydrostatic pressure would begin to build up and push water against the wall. Following the path of least resistance, the water would then find its way into the basement through its weakest spot: the joint between the foundation walls and floor. More evidence of this problem was found all over the basement walls, in the form of efflorescence. Efflorescence is a chalky, powdery substance that builds up on basement walls when mineral-saturated water infiltrates the concrete and then evaporates into the basement, leaving these mineral salts behind. The solution for this type of problem resides in relieving the hydrostatic pressure by installing an internal perimeter drainage system. The system intercepts water before it enters the basement, diverts it to a sump pump system, and then evacuates it out and as far away from the foundation as possible. Larry and his crew at Basement Systems installed a full perimeter BasementGutter Drainage System® basement drainage system, and a SafeDri sump pump system with two backup pumps, so that Ron can rest assured his basement will stay dry no matter how heavy the rains – and even in case of a power outage! The unsightly, efflorescence stained walls were covered with BrightWall acrylic panels. These panels not only spruce up the look of the walls, they also act as a vapor barrier, and intercept any water coming through the concrete walls, diverting it to the perimeter drainage. Ron can now enjoy peace of mind and sleep soundly through storms, knowing that his basement now has the best protection against flooding available in industry! Basement Systems is the world's leader in developing basement waterproofing, basement finishing and foundation repair solutions. With over 20 years of success and unparalleled expertise, award-winning products, outstanding quality in customer care, and a dealership network of over 300 dealers across the U.S., Canada, the U.K., and Ireland, there's no better place to find the best solutions for basements, crawl spaces, and foundations. Visit our website or call to locate a dealer near you and schedule your free, in-home inspection.