Crawl Space Door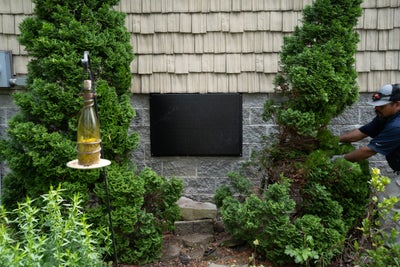 Dealing with a compromised crawl space door invites outside air, water, and pests inside, leading to issues like dampness, flooding, pest infestations, and mold growth. These problems can undermine your home's structural integrity and air quality. 
Foundation Recovery Systems provides an effective remedy with our crawl space encapsulation service, which includes the installation of sturdy, sealed doors.
As a leading crawl space expert, we are dedicated to preserving your home's structure and ensuring the well-being of your family. Homeowners across the area trust us for protecting their homes with our unique solutions.
This page will enlighten you about the significance of a robust crawl space door and its role in safeguarding your home.
What is a Crawl Space Door? 
A crawl space door is the external entry to the area beneath your home, fulfilling several essential roles. It's a shield against the elements, unwanted pests, and moisture, while also providing access for upkeep and repair.
These doors can wear down over time due to weather and environmental factors, impacting their effectiveness.
An optimal-quality crawl space door is a crucial component of an all-encompassing home safety strategy. The right door will be in sync with your crawl space's encapsulation and waterproofing efforts, creating a unified barrier against dampness, water infiltration, and pests.
This is more than just a door repair; it's a step towards elevating the health and security of your living space, enhancing air quality, and boosting energy efficiency in your home.
Signs You Need a Crawl Space Door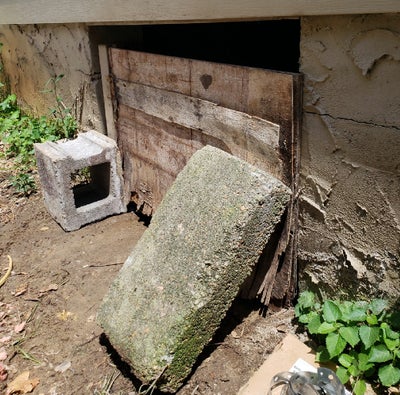 Key indicators that you might need a new crawl space door include: 
Visible deterioration, like rust or warping, on the existing door
Gaps around the door
Signs of water leakage or flooding in the crawl space
If you notice these issues, it's time to think about a dependable solution to prevent further damage and expensive future repairs.
Is a Crawl Space Door Necessary? 
Yes, a properly installed crawl space door is vital for managing moisture in your home. Without it, your crawl space encapsulation system remains incomplete. Prolonged exposure to moisture and pests can escalate, causing structural harm and health risks.
DIY installations are not recommended, as they may fail to fully protect your crawl space. Many readily available doors are either wooden, prone to rot, or metallic, susceptible to rust and corrosion.
Choosing a resilient, custom-made door from Foundation Recovery Systems is the best choice. It perfectly integrates with our whole-home solutions, sealing the system and ensuring a dry, comfortable, and structurally sound home.
What Are the Benefits of a Crawl Space Door?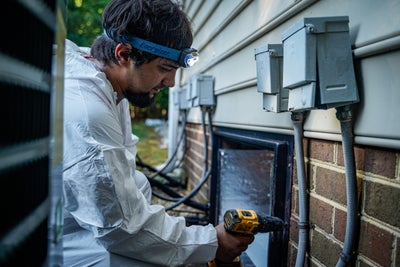 Key advantages of proper crawl space doors include: 
Enhanced Indoor Air Quality: A secure door blocks external, potentially polluted air, improving your home's air quality.
Water Intrusion Prevention: A watertight door keeps rain and snow out of the crawl space, ensuring a dry home.
Pest Deterrence: A well-installed door is a barrier against rodents, insects, and other wildlife that can harm insulation and pose health risks.
Completion of the Encapsulation System: Quality crawl space doors are essential to fully seal and complete the encapsulation system, safeguarding your home's structure and indoor air quality.
Boosted Energy Efficiency: Sealing the crawl space helps maintain consistent temperatures, leading to improved energy efficiency.
Increased Home Value: A properly maintained crawl space signals diligent home care, making it an attractive feature for potential buyers.
By opting for Foundation Recovery Systems' specialized solutions and professional services, you gain the benefits of products crafted for exceptional durability and effectiveness, superior to average retail offerings.
How We Install Crawl Space Doors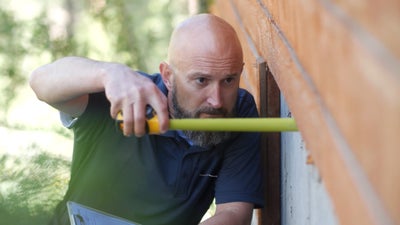 Crawl space doors are part of an extensive crawl space encapsulation system. Our installation procedure includes: 
As crawl space specialists, Foundation Recovery Systems delivers precision and meticulousness in installing your access door and other encapsulation components, ensuring a durable and effective fit.
Why Our Crawl Space Doors are the Best Choice for Your Home 
Our crawl space doors are distinguished by:
High-quality materials resistant to rust, corrosion, and wear
Design that endures through seasonal variations
Custom crafting for an exact fit in your crawl space
Compatibility with our comprehensive crawl space solutions
Coverage under our annual maintenance service plans
Contact Foundation Recovery Systems for Crawl Space Doors Today!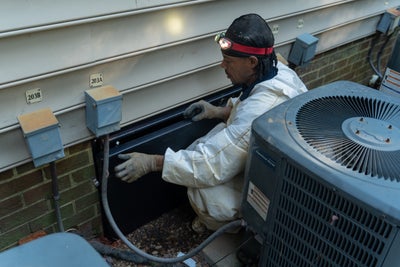 Damaged or missing crawl space doors can pose a risk to your home and family's well-being. Secure their safety with professionally installed crawl space doors and encapsulation solutions from Foundation Recovery Systems. Our services promote a healthier living environment with dependable, top-tier repairs. 
For over 30 years, homeowners have trusted us with the care and protection of their homes. We invite you to experience our commitment to excellence. Reach out to us now for a free crawl space inspection and a no-obligation estimate. Rest assured, knowing your home's air quality and structure are safeguarded against moisture damage.
FAQs
Self-installation of crawl space doors is not advised. Standard doors from retail stores might not offer a complete seal, and their materials can deteriorate over time. For a comprehensive evaluation of your crawl space door needs, contact Foundation Recovery Systems for a free inspection. We offer custom-fit, long-lasting alternatives.
The installation timeline can vary based on the level of existing damage and other necessary repairs. When combined with other crawl space encapsulation services, our team typically completes the installation in one to two days, ensuring quality and efficiency. Schedule a free inspection and estimate for detailed information on the installation process.
The price is dependent on the door's dimensions and your specific crawl space encapsulation requirements. An accurate cost assessment is provided during a free inspection by a Foundation Recovery Systems expert. We also offer no-obligation estimates and financing options to facilitate your investment in your home's health.
Publish Date:
Last Modified Date:
Explore more problem signs